The 9 Keys to Subscription Success!
Discover the Nine Keys and let us guide you through the process to profit from the Subscription Economy.
Have you noticed that so many day-to-day products or services enjoyed by consumers are no longer purchases but subscriptions?
That's because the world has changed!
In this new world, your customers are increasingly comfortable with being subscribers. They have discovered that a subscription is a great way to access and experience your product or service.
Even better, you can tailor your service to their expectations and desires. Some customers are motivated by free trials, some are keen to experience the latest upgrades on a continuous basis, and some are excited by vouchers that give them a special bonus on Black Friday!
Long-lasting customer relationships
All of these methods and more are great ways to create engagement.
But how do you begin the process of delivering your product or service as a subscription? What's the best way to enter the era of the Subscription Economy? Above all, how do you create an involving and responsible experience that drives truly valuable long-term subscriber relationships?
The answer lies in Zuora's Nine Keys To Subscription Success.
Number Nine Dream
Zuora's Nine Keys To Subscription Success are built on years of experience, analysis and research. During that time Zuora has enabled countless companies to adopt a successful Subscription Model. Those companies extend to all sectors, from the makers of razor blades to new generation IOT software providers.
We at Subscription Factory live and breathe the Nine Keys on daily basis. Our experts deploy them to ensure that our customers enter the world of Subscription Economy smoothly and successfully. And we are pleased to say that of all our customers are growing their subscription base and offering.
The Nine Key areas serve as a foundation for building a successful subscription business in any industry. And they encompass every necessary step, from setting up pricing to how you architect your eco system.
Here is how you could kick start your own journey!
1: Pricing & Packaging
What would happen to your business if you had the superpower to quickly launch new price models, create bundles and send out special  offerings 24/7?
Yes, it would drive growth of and increase retention.
With a legacy system, adjusting pricing and packaging will never be quick or easy. But in today's world you need to respond rapidly to fast-changing business circumstances and consumer trends.
With Zuora pricing and packaging you have the flexibility to iterate in minutes.
Your hands will no longer be tied when you see opportunities for promotions and growth. You'll have the flexibility to fight back if competitors get one step ahead. Above all, your customers will see that you're moving dynamically to address their needs through great offerings and attractive pricing.
2: Acquire & Subscription Management
What if your subscribers can subscribe to your product or service anywhere and anytime?
Subscribers should have the flexibility to subscribe to your product or service via a mobile app or through a webshop. Some subscribers will want to get a quote before they subscribe. The good news is that Zuora supports all of these channels and more.
Want to achieve subscription growth that's 3X faster?
Subscribers should have the ability to make changes, upgrade, renew or pause their subscription. Over time, based on Zuora's research, companies that gives customers the freedom to change their subscription grow 3X faster than their peers. Of course, this brings challenges and impacts on your finance and technology. Zuora removes those bottlenecks and allows customers to make changes throughout a subscription life cycle.
3: Rating & Billing
How about staying stress free as the automated process takes care of generating accurate and timely invoices?
In a subscription business model, recurring and usage billing introduces new complexities.  There is high necessity to automate this billing so that accurate invoices are generated when your subscribers go through the life cycle of upgrades, downgrades, discounts and usage. Zuora's billing engine allows your Billing operations team to automate and schedule bill runs with a variety of permutations.
4: Payments & AR
You don't really manage payments and collections, we automate it for you!
Giving customers the ability to pay via a wide variety of payment methods is central to a successful subscription business. That's because long-term subscribers often want to switch to a different payment method, or to adopt emerging new payment methods. With this complexity comes the need for greater payment automation.*
Zuora offers native integrations with a wide variety of payment gateways. And with the payments engine the collection process is simpler than ever before. You will soon be enjoying guaranteed monthly recurring revenue, giving you the resources to scale up your business to the next level.
5: Revenue Recognition
Say goodbye to manual revenue recognition and have the power to adopt new revenue recognition standards for new business models.
Companies find it hard enough to rely on error prone spread sheets for manual revenue recognition. When subscribers go through the subscription lifecycle of upgrades, downgrades, discounts or cancellations it becomes very complex to perform manual revenue recognition. You don't have to undergo all this hassle as you are fully covered by Zuora's Revenue Recognition models and Recognition rules.
6: Accounting Close
It's month-end once again. Can your finance team close the books efficiently?
Your finance team should be able to easily manage financial controls, reconcile transactions, and integrate with your accounting system of choice. Zuora's monthly journal exports plugs directly into your accounting software and General Ledger so that the accounting process runs smoothly. Rest assured you are fully covered with GAAP compliance.
7: Analytics & Reporting
Can you take the right decisions and make better offers when you have all the subscriber insights at your fingertips?
The Subscription Economy and subscription metrics enable you to look ahead for numbers rather than looking backwards with traditional GAAP metrics. Zuora analytics incorporates all key metrics such as MRR, ARR, ARPA, Net Retention, Churn and Customer Lifetime Value and much more. You'll have the power to analyze, plan and make smarter decisions at your fingertips.
8: Integrate & Iterate
How about getting into the exciting game of trying something new with your order-to-cash ecosystem every day?
You've reached a point when subscribers are key to your business. Now is the time to get more creative around serving them in the best possible way by adding more integrations to your order-to-cash ecosystem. Zuora naturally connects with a variety of solutions in your ecosystem – CRM, ERP, E-commerce, Payment Gateways, and Taxation to name just a few. With the integrated order-to-revenue ecosystem you are already ahead in your journey into the Subscription Economy.
9: Scale
What do you do when your subscription offering is giving you the best results in your current market?
This is a no brainer! You definitely want to scale across multiple geographical locations and serve more of your subscribers. That's why you should implement a solution that can change and scale as you grow. Zuora is built on secure, scalable technology infrastructure and there are no scale-up limitations.
Our experts at Subscription Factory understand that change is inevitable so we build-in the ability for your business to adapt to new markets, product/service launches, and evolving  ecosystems. We're beside you wherever you start out, and with you wherever you want to go.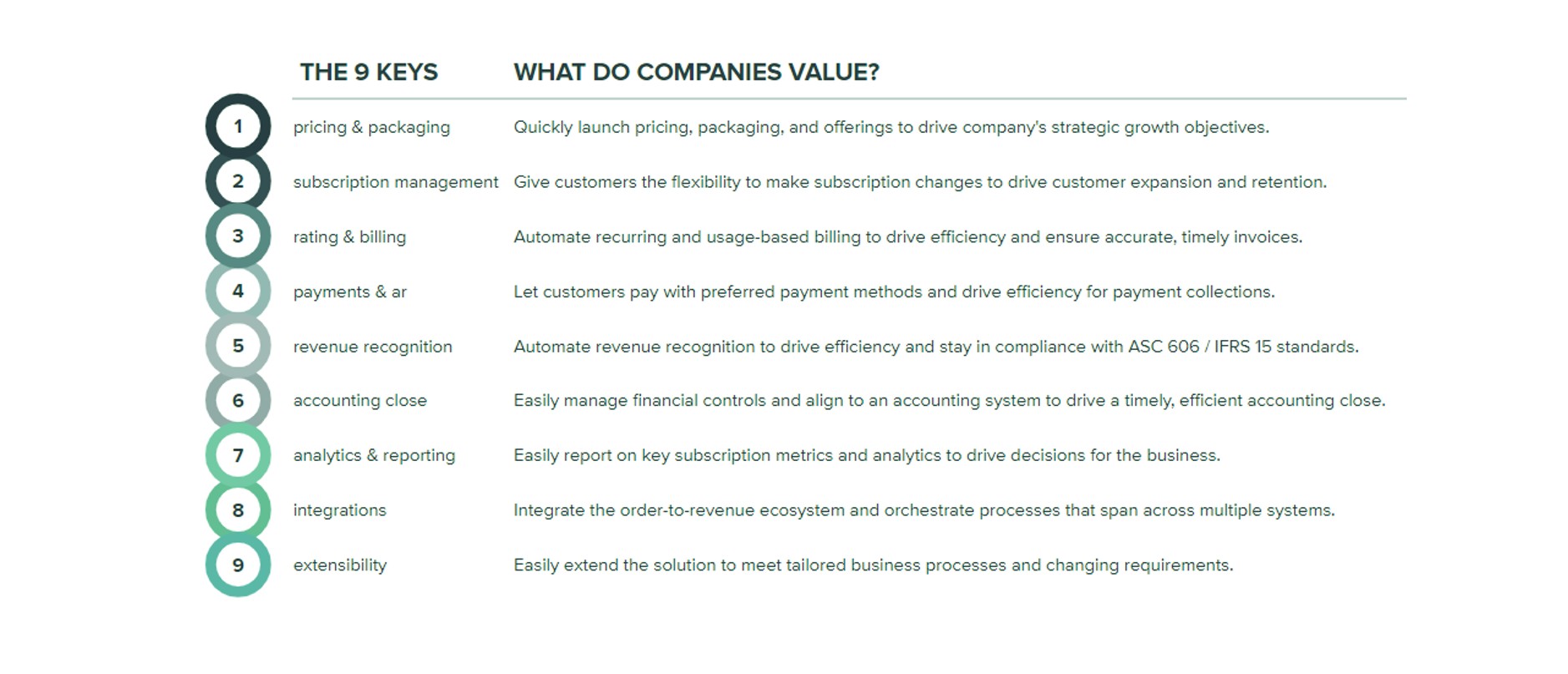 Would you like to know more and discover the potential within your business?
Feel free to contact Timo Zuidgeest
Subscribe to our newsletter
Stay updated with the latest industry news and get invited to webinars.